£12.1m in government funding for autonomous vehicles
The British government is to provide £12.1m of funding for 6 projects that are working towards developing connected and autonomous vehicles.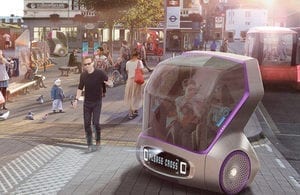 Funding will go towards projects that focus on simulation and modelling which will be essential for developing, testing and proving the safety of the vehicles.
"We are on the cusp of an exciting and profound change in how people, goods and services move around the country which is set to be driven by extraordinary innovation," said transport minister Jesse Norman.
"This could bring significant benefits to people right across the country and presents enormous economic opportunities for the UK, with autonomous vehicles sales set to be worth up to £52 billion by 2035."