AppyParking expands to Blue Badge holders
Blue Badge holders can now use the AppyParking mobile app to see real-time occupancy of 188 accessible parking bays across London.
The app uses AppyParking's smart sensor solution to provide information to Blue Badge holders as to where accessible bays are and if they are available. The app also shows location, rules and prices for all on and off-street parking in the Square Mile.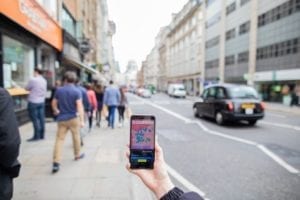 Users can link through navigation apps such as Waze or Google Maps from AppyParking and drive directly to the parking space of their choice.
City of London Corporation's parking services team will have access to data showing how the accessible bays are used in one centralised system to enable for better informed future parking and transport policy decisions that impact kerbside access for vulnerable road users.
"With almost 200 accessible parking bays available for use, we want all City visitors to travel comfortably and confidently while feeling welcome and safe – and partnerships such as these will be essential to achieving that goal," said City of London Corporation chair of the Planning and Transportation Committee Alastair Moss. "Together we are making the car-parking experience as user-friendly, and navigable as possible, saving the time and frustrations for those who need it most."
____________________________________________________
AppyParking will be exhibiting at the CiTTi exhibition which will take place at Arena MK on the 18th and 19th June, 2018. Find out more information here.