Chinese robo-taxi developer raises US$50m in funding round
DeepRoute, a Chinese level four (L4) full-stack self-driving solution provider, has secured approximately US$50m (£40.5m) in funding from investment organisations.
The new financing round was led by Beijing-based venture capital investment company Foshun RZ Capital. GoldenSand Capital, Yunqi Partners, Ventech China and Green Pine Capital Partners also participated in the funding round.
DeepRoute is focused on researching and developing L4 self-driving technologies for passenger vehicles. It develops technologies covering sensing, HD maps and positioning, planning and control, hardware systems, infrastructure, simulators, cloud computing and storage.
The company cooperates with major OEMs, Tier-1 suppliers and other companies to provide services such as full-stack self-driving systems, vehicle platooning technology, self-driving robo-taxis and autonomous driving operation fleets.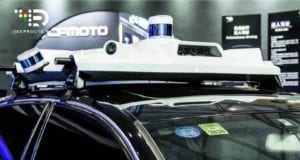 With a technology team comprising graduates and PhD graduates from international universities, the company operates research centres in Shenzhen, Beijing, China, and Silicon Valley, California, USA.
DeepRoute is currently involved in the research and development of sensors, with an aim to accelerate mass production of its products.
Jin Hualong, chairman, Fosun RZ Capital, said: "Fosun RZ Capital has started to track the development of the self-driving industrial chain, including self-driving solutions and core components since 2016. Autonomous driving, as a key industry largely supported by the Chinese government, bears a great market potential."