First Manchester buses to go fully contactless
All First Manchester are to introduce new ticket machines which will enable passengers to pay for their journeys using contactless cards or mobile phones.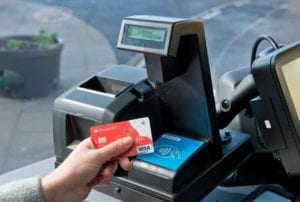 This makes using public transport easier as cash is no longer required so customers do not need to worry about having the correct change.
Customers can also purchase their tickets in advance via First's mTickets app, often working out to be cheaper than purchasing directly from the driver.
"We want to make travel easier and more attractive in Greater Manchester and the introduction of contactless technology is a great way of doing this," said Transport for Greater Manchester committee chair Mark Aldred.