HERE Technologies and Renovo form partnership
Mobility software technology company Renovo and mapping and location services provider HERE Technologies and have partnered up to pursue their shared vision of an automated transport systems with open an ecosystem of technologies working seamlessly together.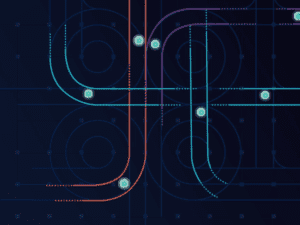 Both are to work on a new technology interface to maximise the utility of sensor data generated by fleets of automated vehicles in the first phase of their collaboration. The interface will be available to fleets of highly automated vehicles powered by Renovo's AWare operating system which can be used to update HERE's mapping service for autonomous vehicles.
"With AWare, Renovo has a powerful operating system for automated vehicles. Our partnership and integration into the AWare ecosystem will help expand access to data that's vital to building automated mobility systems that people can trust," said HERE Technologies CEO Edzard Overbeek.