New mobile tolling app launches for Virginia drivers
Road operator Transurban has launched a new mobile tolling app in the USA.
GoToll has been designed to provide drivers with a transparent and real-time way to pay for tolls with a smartphone.
Drivers pay as they go and can keep track of toll road trips via their smartphones. There is no pre-loading money into an account and no commitment. Instead drivers take to the road and then wait for a notification with details following their trip.
The app currently works on 12 toll roads in Virginia.
Transurban said it chose to launch the app in the Greater Washington Area – the second most congested region in the USA – following research that showed that 80% of drivers are interested in having a mobile app to pay for tolls and 65% are more likely to increase toll road use if they could pay using a mobile app.
The company added that it plans to expand the GoToll solution to other cities and states across the USA.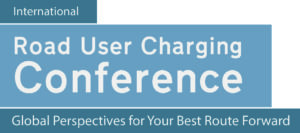 Want to learn more about the latest advances in mobile tolling? The 17th annual Road User Charging Conference takes place on the 4th and 5th of March at the Steigenberger Wiltcher's in Brussels, Belgium. Register your interest to attend at www.roaduserchargingconference.co.uk