Siemens Mobility wins clean air zone contract in Birmingham
Siemens Mobility will design, supply and install a clean air zone (CAZ) automatic number plate recognition (ANPR) camera monitoring and enforcement solution across Birmingham city centre in the UK.
The introduction of the CAZ has been designed to improve air quality across the city centre by discouraging the most polluting vehicles from entering the zone.
The zone is expected to be fully operational around July 2020 and will cover all Class D vehicles, which includes buses, coaches, taxis, private hire vehicles, light and heavy goods vehicles and cars, albeit with certain exemptions.
Siemens Mobility worked with Birmingham City Council, the Department for Transport's Joint Air Quality Unit and other programme partners to develop a system that will cover all major routes within the Middleway Ring Road – though not the Middleway itself.
The new system will work alongside an existing Siemens ANPR camera system that currently monitors and enforces use of the city's bus lanes within the city boundary.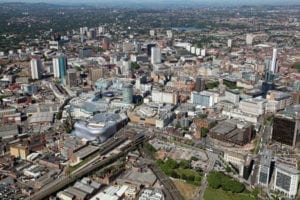 Councillor Waseem Zaffar, Birmingham City Council, said: "These cameras will play a key role in helping us to identify non-compliant vehicles entering the Clean Air Zone, which in turn will help us tackle the major public crisis of poor air quality by discouraging the owners of the most polluting vehicles from driving into the city centre.
"However, we anticipate that the number of non-compliant vehicles entering the CAZ will gradually drop as more people switch to compliant vehicles or choose cleaner, greener forms of transport instead."
Siemens Mobility's Sicore II automatic number plate recognition (ANPR) cameras will be installed at selected locations across the city and identify and register every vehicle that enters the zone – 24 hours a day, 365 days a year.
It is anticipated that the system will capture details of around 200,000 vehicles per day, a small percentage of which are expected to be contraventions.
The information captured by the cameras will then interface with the UK government's new national clean air zone database for vehicle checking and payment.