US toll road pays out huge first dividend
The North Tarrant Express (NTE) toll road in Texas has distributed its first dividend, for a total of US$292m.
This milestone comes five years after the road came into service and includes the distribution of US$184m to Spanish transport infrastructure operator Ferrovial, which owns 62.97% of NTE through its subsidiary Cintra.
Shareholder remuneration by this tolled managed lanes project, which was awarded in 2009 to the Cintra-led NTE Mobility Partners consortium, comes after a US$1.270bn refinancing deal closed last month (US$400m in private activity bonds and US$871.1m in taxable bonds).
The LBJ toll road in Texas is expected to distribute its first dividend this year.
NTE, a latest-generation toll road, was built by NTE Mobility Partners at a cost of US$2.106bn.
Fully operational since 2014, the project practically doubled the corridor's carrying capacity by adding dynamic toll lanes.
NTE stretches for 21.4km (13 miles) along IH 820 and SH 121/183, linking IH 35W with the environs of Dallas-Fort Worth airport.
In the third quarter of 2019, NTE achieved 18% traffic growth, resulting in US$113m in revenues, a 36.3% increase year-on-year, and US$98m in EBITDA, a 40.5% increase year-on-year.
Through subsidiary Cintra, Ferrovial leads the consortium that manages this concession until 2061.
The company currently manages over 1,500km of toll roads in 25 concessions in Canada, the USA, Europe, Australia and Colombia.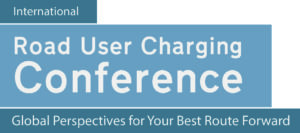 Want to learn more about the latest advances in tolling? The 17th annual Road User Charging Conference takes place on the 4th and 5th of March at the Steigenberger Wiltcher's in Brussels, Belgium. Register your interest to attend at www.roaduserchargingconference.co.uk