What would an optimistic future for the UK's urban transport networks look like? Seven contributors explore this question by predicting how we'll move around our cities to unlock the potential for sustainable, accessible and affordable travel for all…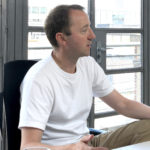 Hugo Jamson, creative director, NewTerritory
An optimistic vision for the future transport systems of UK cities heavily involves e-bikes, which have the potential to make urban mobility more equitable, sustainable, and flexible. E-bikes are rapidly evolving, becoming a distinct mobility category in their own right with more integrated technology, improved motors and hugely enhanced load carrying capability – opening them up to categories of use, and user, far beyond conventional bicycles.
For trade and logistics e-bikes perform faster, safer and more cleanly than bigger vehicles, with multiple logistics firms adopting them for last-mile delivery thanks to their speed and agility in congested cities. Commuter and personal urban travel use are also advantaged, with e-bikes enabling us to get where we need to be, quicker and further, in everyday clothes – with e-bike users travelling on average a third longer distances than standard bicycles. Alongside the commute, e-bikes and e-cargo bikes can and are replacing cars for school runs and opening up greater travel opportunities for the differently abled.
What could also be mentioned is the space for e-bike sharing services (think Zipcar for bikes) – particularly cargo-bikes and accessible e-trikes – that utilise non-ownership models and open them up to new audiences. We're seeing this on trial across the country but in years ahead expect this to grow.
But what's truly vital to enable e-bikes to flourish in our cities is the implementation of new policies and infrastructure that mean buying and using them is as natural a choice as owning a car. We need to focus on building segregated cycleways in a joined-up national network that makes cycling as safe as in the Netherlands because the number one blocker to cycling take-up (electrically assisted or otherwise) is fear of road danger.
Jorge Beroiz, principal, CallisonRTKL
Aligned to shifting working patterns and the dispersal of conventional five-day-a-week, 8am-6pm commuter peaks, there is a huge opportunity to reconsider the way our rail stations and the land around them functions.

It requires a big shift in mind-set; historically, a transport operator's focus has been on mobility, getting people onto trains as quickly as possible. However, thanks to hybrid working trends and people spending more time closer to home, there is the chance to reinvigorate stations and their surroundings to become active mixed-use, community hubs that work all day long.

In future we might go to the station and not even board a train but visit the doctor, eat a meal and do a few hours at a co-working space. Of course, this depends hugely on the specific station and site constraints but there are certainly sites across London and the UK where this could become a reality.

From a retail perspective, if new stations were consulted on more closely with retailers from the outset, they would look very different, yet both goals – mobility and retail success – could be met. New York's Grand Central is a shining example of this. This phase shift won't happen overnight but it is the type of big picture, 50-year view thinking that is needed to ensure in the future our transport hubs work for everyone in a sustainable manner.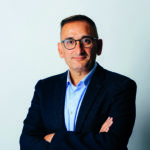 Safa Alkateb, CEO, Autocab
Road transport is a key area of focus for reducing carbon emissions in the UK. To make our transport system more sustainable, we need to reduce our dependency on private car ownership and get more people onto public transport services. While the movement to EVs will make our roads greener, private vehicles will still draw more energy from the grid than is necessary and will continue to cause congestion on our roads.
However, even the world's best public transport system will struggle to move people door-to-door, to anywhere they need to be in the country. We'll need a form of transport that can cover the last mile in cities and fulfil trips over further distances in more rural areas.
To solve this problem, we will see the emergence of e-fleets, managed by local transport operators, over the next few years. These fleets will fill in the gaps and help to join different forms of public transport together. The long-term vision is that passengers will then be able to access a fully integrated transport solution – and be able to plan, book and pay for all their journeys in one place, using a mobile phone app.
These e-fleets will help move people to places, but they will also move things to people. Local e-fleet operators, who will likely deploy a combination of EVs and e-bikes, will be able to fulfil deliveries for local businesses within minutes.

Gareth Hughes, head of UK operations, WeMaintain
Devices connected to the internet, known as the Internet of Things (IoT), will increasingly underpin the UK's transport networks, informing roadside signage to connected vehicles. By next year, 50 billion devices are expected to be in use. Outdoor surveillance cameras are likely to be the largest market for 5G-powered IoT, accounting for 70% of the 5G IoT devices this year, before dropping to 30% by the end of 2023, possibly overtaken by connected cars.

The growth in IoT usage is due to advances in cloud computing and 5G and is supported by public and private collaboration. The InnOvaTe Project, which sees the South London Partnership working with London Councils to deliver innovative IoT projects across the five south London councils, shows how enterprises can support local authorities in the delivery of smarter infrastructure. In Sutton, IoT devices are now used to track how and when disabled parking bays are used. The City of London has supported similar projects in which IoT sensors collect data on parking, road wear and tear and travel patterns, enabling predicative and proportionate maintenance.

IoT offers a credible technology solution for legacy infrastructure. However, IoT alone is not a silver bullet. With the right collaboration between IoT and human operator, operational efficiency and business value can be created across the entire transport network.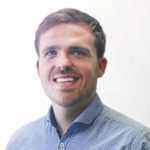 Brian O'Rourke, CEO and co-founder, CitySwift
While the government's commitment to promoting public transport and active travel over private vehicles is to be applauded, we need to think beyond low-emission zones and road layout changes to implement technology to improve services and persuade people to leave their cars at home. By investing in public transport operators, we can accelerate the shift to sustainable cities. Buses, in particular, are key to this outcome. The technology and tools exist that can make the UK's bus networks climate-friendly, accessible and affordable for effects of climate change.
Technology that predicts journey times and passenger demand to optimise public transport networks can make routes significantly more efficient and is already in use in 8,500 vehicles globally. The bus sector doesn't need a grand overhaul, it needs technology, targeted investment and supporting policies that improve the passenger experience in order to get people back on board.

Amanda Hamilton, co-founder and head of operations, Veluba
Every year London's fast-growing 9.4 million population and 19 million visitors are looking to travel the city in a faster, cheaper and greener way. App-hailed cab services are perfect for those short one- to three-mile journeys around Greater London as they're able to use cycle and bus lanes as well as all main roads and permitted pathways to get to destinations quicker and with zero emissions.

But pollution and congestion aren't limited to London. What happens in London will become the blueprint for every other conurbation in the UK. The Hackney Carriage act of 1874that allows eco-cabs to operate in London is being discussed at high levels to be rolled out to other cities in the UK.

We have seen the sudden surge of eco-cab providers in other European cities and the success they have experienced – today in Berlin alone there over 1,500 of these vehicle types operating. It's now London's turn to become greener and change the way people travel, and eventually the rest of the UK.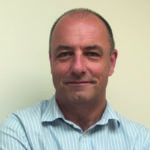 Martin Howell, transport market director, Worldline UK
Smart, connected and adaptive technologies have transformed the world around us. Yet public transport is struggling to keep pace with the changing world around us. Across the UK there is a lack of joined-up, easy to use, accessible and affordable public transport. As a provider of Mobility-as-a-Service and digital payment systems, it is Worldline's belief and goal that in future, public transport systems should embrace aspects such as:
Accessibility and affordability: Creating public transport systems built to support the communities in which they operate means delivering systems designed with the easiest journey in mind. They should consider how and why people need to use public transport and the opportunity afforded to all through accessible transport.
Transparent pricing: Booking a journey should be easy and seamless, regardless of the transport mode needed. Prices should be clear and simple to understand for the customer with no hidden fees.
Connected modes of travel: Whether your journey involves a train, bus, e-scooter or taxi, it should be the norm to arrange that journey from one place, with clear times and a single price for the journey.
Human centred design: As we embrace digital technologies, we need to fully understand how people can use it and how we can make their journey as effortless as possible.
In order to create a truly effective and efficient public transport system, an understanding of the needs of customers and working to develop methods that fit with people's requirements are the best ways to not only revitalise public transport, but to position it as the first choice for travel.

This article was originally published in the November 2021 issue of CiTTi. Click here to view the original article.