All new heavy goods vehicles in the UK will be zero-emission by 2040, the UK government has confirmed today [10 November] as it unveiled a new EV chargepoint design during Transport Day at COP26.
Showcased in the UK Pavilion at the United Nations climate change conference, the EV charger has been designed together with the Royal College of Art and PA Consulting. The concept aims to prioritise inclusivity and ease of use. It has been designed with consumers, local government, accessibility groups and industry.
According to the government, the design will provide greater choice to industry and local authorities, as well as raise awareness and generate excitement around EVs. It has pledged to build one of the most convenient, affordable and reliable charging networks in the world.
UK transport secretary, Grant Shapps, said: "To support the transition to EVs, it's integral that we have the infrastructure to support it. My vision is for the UK to have one of the best EV infrastructure networks in the world, with excellent British design at its heart."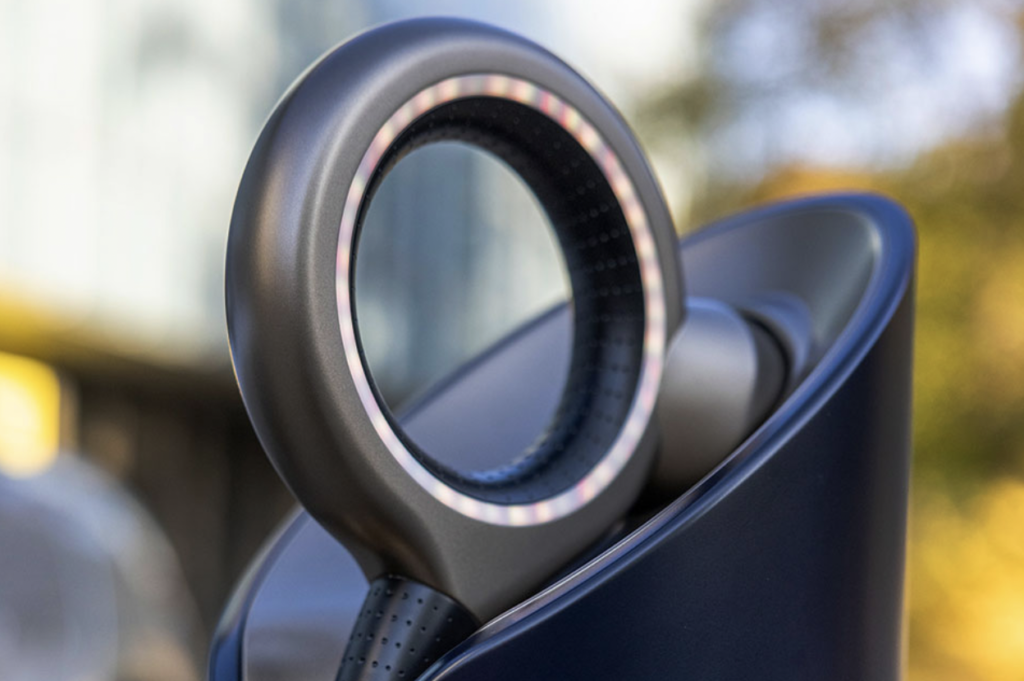 This comes as 24 countries, six vehicle manufacturers (GM, Ford, Mercedes, BYD, Volvo, JLR), 39 cities, states and regions, 28 fleets and 13 investors all jointly set out their plans for all new car and van sales to be zero emission by 2040 globally and 2035 in leading markets.
While the UK government becomes the first country in the world to commit to phasing out new, non-zero emission heavy goods vehicles weighing 26 tonnes and under by 2035, with all new HGVs sold in the UK to be zero emission by 2040.
Olly Craughan, head of corporate social responsibility at DPDgroup UK, said: "We totally support the withdrawal of the selling of new, non-zero emission HGVs in the UK by 2035, as we do the sale of new diesel/petrol final mile fleet vehicles by 2030.
"We would urge all parties involved in the supply of alternative green HGVs to press the fast forward button on their development plans so businesses like ourselves can make the transition as soon as possible."
Furthermore, several initiatives are being launched today to help ensure a global and equitable transition to EVs and support the acceleration of transport decarbonisation. This includes the World Bank's Global Facility to Decarbonise Transport – a multi-donor trust fund that will mobilise US$200m (£148m) over the next 10 years to support the decarbonisation of road transport in emerging markets and developing economies in the Global South.
The UK government announced a £4m initial contribution to this fund, which will support these countries to accelerate the decarbonisation of transport and build greener and more resilient economies.