Some 28 EV charging stations have launched at Chippenham Station's Cocklebury Road car park as part of an ongoing partnership between Network Rail, APCOA and Compleo.
Installation of all 28 22kW eBOX Professional chargers was handled by parking management firm APCOA and railway company Network Rail in partnership with EV charging technology provider Compleo and civil engineering and infrastructure consultancy AmcoGiffen.
The service at Cocklebury Road car park is provided by APCOA, including a 24/7 UK-based customer service centre that provides remote operational support and manages customer enquiries.
Payment is made using the EV auto pay facility provided via APCOA Connect, through which users can also pay for their parking.
Hamish Kiernan, commercial director, property at Network Rail, said: "Using our car parks and real estate to install and offer EV charging not only improves the experience for our customers and the wider community, it is also an integral part of our sustainability strategy and focus on reaching net-zero."
According to APCOA, the new chargers brings the number of chargepoints across Network Rail's key commuter stations to around 500.
Other rail stations that include EV charging points include Reading, Letchworth, Leeds, Manchester, Edinburgh and Welwyn Garden City.
APCOA is a finalist at CiTTi Awards 2023 in the congestion reduction, smart parking and road user charging categories. APCOA with Compleo are also finalists for the EV Charging Award.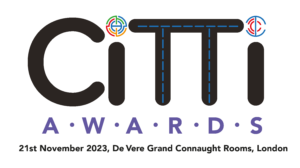 Innovations and achievements in electric vehicles and charging infrastructure will be highlighted and celebrated at the second annual CiTTi Awards on 21 November 2023 at the De Vere Grand Connaught Rooms in London. Visit www.cittiawards.co.uk to learn more about this unmissable event for the UK's transportation sector – and to book your table today!