With just weeks to go until Road User Charging Conference 2023, CiTTi Magazine meets speaker Emilio Speciale, heavy vehicles services – business unit manager at Telepass, who will discuss the K1 Telepass SAT – an ecosystem of services for a new mobility experience.
Taking place on 07-08 March at the Steigenberger Wiltcher's, Brussels, Road User Charging Conference 2023 will provide the latest insight, case studies and debate on current trends and future challenges that affect senior decision makers who have responsibility for intelligent transportation systems, tolling and road pricing.
This two-day gathering of leading practitioners welcomes delegates from around the world and across sectors to encourage active discussion and peer-to-peer learning.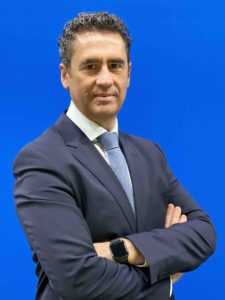 Name:
 Emilio Speciale
Job role: Heavy Vehicles Services – Business Unit Manager
Organisation: Telepass
What is the best thing about your job?
I get to interact with people from all over Europe and help them find answers to their needs.
What is the biggest challenge facing those with responsibility for ITS and tolling/road pricing in 2023?

To balance the need to raise revenue and increase network coverage with the necessity to ensure that systems remain fair and equitable for road users.
What's your best piece of advice for those looking to implement road-user charging or tolling solutions?
To research and understand the needs of trucking companies, sales partners and infrastructure and to engage with all stakeholders to find a solution that is in the best interest of everyone.

Does legislation help or hinder development in the sector?
Legislation can definitely help the development of the sector by providing a clear framework for the implementation of road-user charging and tolling systems. At the same time, if it's overly restrictive and not oriented toward innovation it can also limit the development of the market.
How will the business of road-user charging/tolling have changed by 2030?

By 2030, this business is likely to become much more sophisticated and integrated with other transportation systems, such as connected and autonomous vehicles. Digital transformation that we will see in Europe will definitely play an increasingly important role in the design and implementation of these systems.
Why are you looking forward to speaking at Road User Charging Conference 2023?
Events like the Road User Charging Conference bring together experts from the industry to exchange ideas and information and are a great opportunity to stay up to date with the latest developments in the field.

This year, the Road User Charging Conference turns 20 years old! Why are events like this so important to the industry?
Events like the Road User Charging Conference are important for the industry because they provide a platform for stakeholders to come together and discuss the latest trends, technologies and best practices in the field. They also offer opportunities for networking and collaboration, which can be crucial for advancing the industry as a whole.
You can learn more about the key trends and challenges affecting senior decision-makers who have responsibility for tolling, intelligent transportation systems and road pricing across the world at the 20th annual Road User Charging Conference in Brussels, Belgium on 07-08 March 2023. Click here for more information.