With less than one week to go until Road User Charging Conference 2023, CiTTi Magazine meets event partner Verra Mobility's business development director, Bruno Matos.
Taking place on 07-08 March at the Steigenberger Wiltcher's, Brussels, Road User Charging Conference 2023 will provide the latest insight, case studies and debate on current trends and future challenges that affect senior decision makers who have responsibility for intelligent transportation systems, tolling and road pricing.
This two-day gathering of leading practitioners welcomes delegates from around the world and across sectors to encourage active discussion and peer-to-peer learning.
Name: Bruno Matos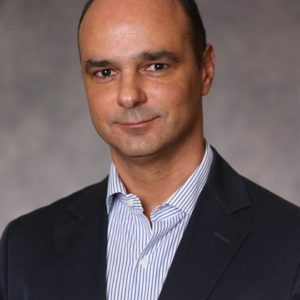 Job role: Business Development Director
Organisation: Verra Mobility
What is the best thing about your job?
I truly value the opportunity to work with customers and transportation industry leaders to contribute to the progress of the road user charging industry as I firmly believe we are creating more successful and sustainable solutions across Europe.
What is the biggest challenge facing those with responsibility for intelligent transportation systems and tolling/road pricing in 2023?
With so many amazing advances in technology in the last two decades, European drivers have come to desire and expect a seamless and efficient experience while driving throughout Europe. However, with the variability of legislative frameworks, different technologies and legacy systems, the industry is challenged with providing the desired experience by our consumers to drive as easily as possible while remaining compliant.
What's your best piece of advice for those looking to implement road-user charging or tolling solutions?
In our experience we have seen in multiple countries that the new and emerging use cases of shared mobility are not being considered. As we know this sector will continue to expand, I would encourage everyone to anticipate and be prepared to accommodate shared mobility.  
Does legislation help or hinder development in the sector?
In the short-term legislation can often be viewed as a limiting factor or even an unwelcome disruptor. In the longer-term however, good legislation drives positive change and ultimately it should be designed to create a level playing field so that the best solutions can be implemented.
How will the business of road-user charging/tolling have changed by 2030?
Road usage charging programmes will become more commonly incorporated and will be more positively received by road users as their interests continue to evolve to more environmentally sustainable focuses.  
Why are you looking forward to attending Road User Charging Conference 2023?
This industry is rapidly evolving, and I am looking forward to learning about new best-practices, understanding successful programmes, exploring new opportunities with industry leaders and sharing the knowledge that we have gained from real experiences in this sector.
This year, the Road User Charging Conference turns 20 years old! Why are events like this so important to the industry?
Industry experiences like this are most critical as no one individual, group or company can move things forward alone. Through the sharing of experience and gained knowledge, together we can influence and inform the decisions that will lead to the development of more sustainable and viable road usage programmes that can benefit all.
You can learn more about the key trends and challenges affecting senior decision-makers who have responsibility for tolling, intelligent transportation systems and road pricing across the world at the 20th annual Road User Charging Conference in Brussels, Belgium on 07-08 March 2023. Click here for more information