Starship Technologies, in conjunction with Milton Keynes Council, has released the initial findings of an internal study to review the early impact of zero-emission robots in the city.
Since launching the emission-free autonomous delivery service in Milton Keynes in April 2018, Starship has calculated that 280,000 car journeys have been avoided, equating to over 500,000 miles. This in turn has seen 137 tons of CO2 and 22kg of NOx saved, with a reduction of 23kg of PM10 and 12kg of PM2.5 in the volume of micro-particles in the air.
The delivery robots, which are powered by zero carbon electricity, are part of an ecosystem in Milton Keynes geared towards the council's commitment to become carbon neutral by 2030 and carbon negative by 2050.
The council is also looking at how transport and mobility can reduce carbon emissions. Deployments include e-scooters, electric buses, e-car share and e-cargo cycles. Linking all of this to smart city energy management systems, Milton Keynes is working to achieve its ambitions of carbon neutrality.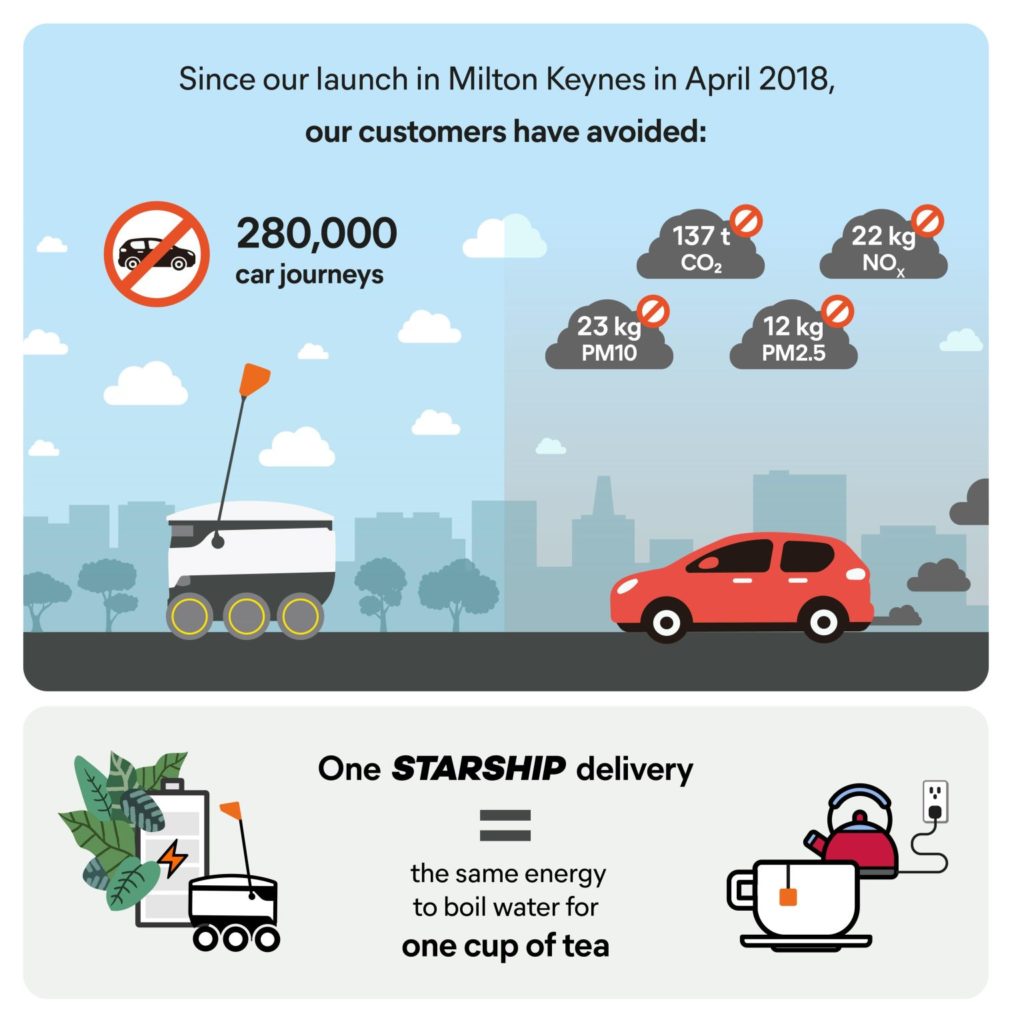 Cabinet member for climate action and sustainability, Milton Keynes Council, Jennifer Willson-Marklew, said: "We are delighted that Starship's service is helping residents and businesses receive deliveries in an efficient and sustainable way.
"The operations are a great success and the results are testament to how thinking differently about our carbon challenges can deliver better outcomes all round. Whether it's Starship, more electric vehicle charging or electric buses, Milton Keynes will continue establishing itself as a modern, forward-thinking city that's ready to take on the climate challenge head-on."