Wind UK has upgraded its e-scooter fleet in Nottingham and Derby, as part of a new package of measures to improve safety, replacing its current model with Link e-scooter from Superpedestrian. 
The neon yellow and grey Link e-scooters will be rolled out this week, and the existing scooters collected. Wind UK users in Nottingham will need to download the Link app that accompanies the e-scooters to continue using the service.
Wind's app will no longer be available for use, any existing app wallet balances will be automatically refunded.
Furthermore, the minimum age to rent e-scooters in Nottingham and Derby has been raised to 18 years old, to bring the scheme into line with other major UK cities, including London.
Wind UK, which has joined the Superpedestrian family, will continue to operate the trial scheme on behalf of Nottingham and Derby City Councils. The deployment of Link e-scooters is part of a £3m investment by Superpedestrian designed to help Wind address the most common complaints seen in the e-scooter trial so far, including pavement riding, incorrect parking, damaged scooters and safety concerns for people with visual impairments.
Lukasz Rybak, city operations manager at Wind UK, said: "With more than one million rides over the past year, Wind's Nottingham and Derby e-scooter trial has been among the most popular in the UK.
"Upgrading our fleet to Link e-scooters will enhance the safety of the scheme, reduce repairs, cut waste, extend service life and increase fleet availability. Following the fleet upgrade in Nottingham and Derby, the current Wind scooters will be shipped to other markets, such as Israel."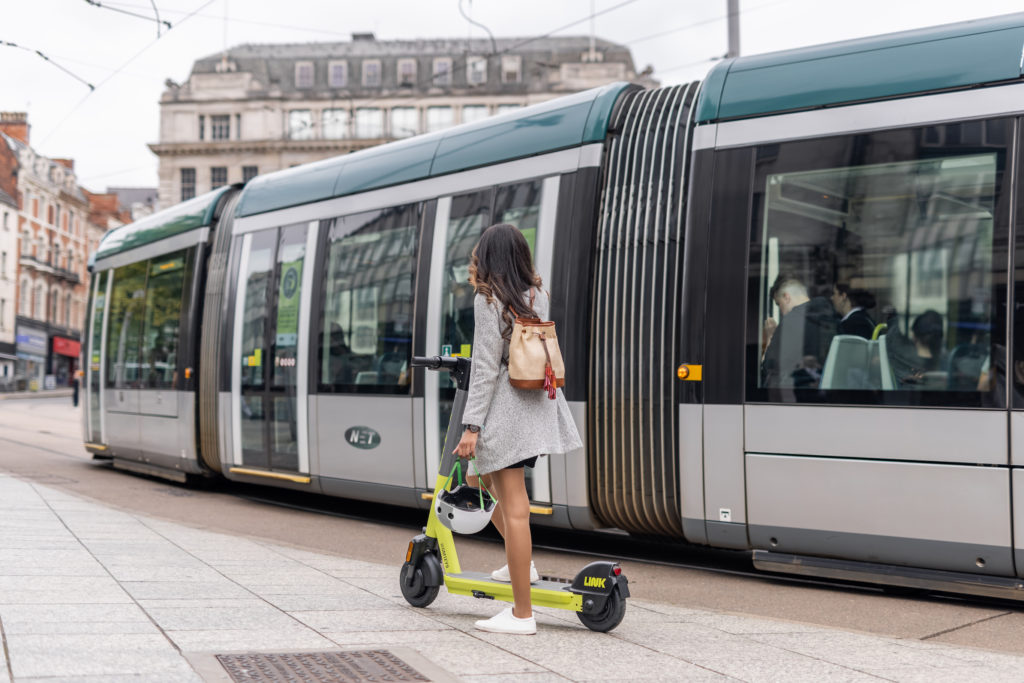 In addition to the new e-scooter, Wind UK will add a community manager in Nottingham, to further address the local concerns and lead in-person safety training sessions. It will also begin distributing free personal helmets and strongly promote their use, after local data showed just 4% of riders used the helmet-mounted communal helmets in the first 12 months of the programme. This change of approach is underlined by a recent YouGov poll, in which nearly 80% of respondents agreed they would feel safer using a personal helmet compared to one worn by others too.
Councillor Rosemary Healy, portfolio holder for transport at Nottingham City Council, added: "We welcome the introduction of this new e-scooter, which offers an opportunity to further address some of the key issues we've seen during the trial so far, especially around the safety of both riders and pedestrians.
"The improved safety features of the Link model, combined with an increased focus on education initiatives by Wind Mobility, will provide us with more valuable feedback into this government-backed trial."