Indonesia and Hungary are in talks to build a US$90m (£70m) multilane free flow (MLFF) e-toll system that allows payments without gates while cars are moving.
Hungary's foreign affairs and trade minister Péter Szijjártó said that the e-toll technology being offered to Indonesia uses a global navigation satellite system (GNSS) that has already been proven in several eastern European countries.
With GNSS, motorists are charged tolls via sensors inside their vehicles that identify their locations based on satellite connections.
"An Indonesian-Hungarian joint venture has completed the feasibility study of an e-tolling system on the highways," said Szijjártó.
"We hope that Hungarian companies will be able to take part in the completion of the project as well."
According to Szijjártó, bids for the project will commence in April and he expects the winning bidder to be announced by the end of this year.
Discussions on the installation of toll road technology in Indonesia have been ongoing since 2017 when the country embarked on extensive infrastructure development projects aimed at improving Indonesia's connectivity.
Indonesia's public works and housing minister Basuki Hadimuljono added: "Even though Hungary is the initiator of this e-toll technology they still need to join in the bidding process.
"Implementation of the technology may take a long time and be gradually done in big cities first."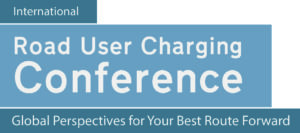 Want to learn more about the latest advances in road pricing and tolling? The 17th annual Road User Charging Conference, which takes place on the 4th and 5th of March at the Steigenberger Wiltcher's in Brussels, Belgium. Register your interest to attend at www.roaduserchargingconference.co.uk