Engineering, environment and professional services consultancy WSP USA has hired two new lead personnel to direct the firm's new road usage charging (RUC) operations business.
Based in Colorado Springs, Nate Bryer will serve as vice president, senior director of RUC development, and Craig Baxter will be assistant vice president, director of RUC operations.
Both will lead expansion of WSP USA's RUC operational services to meet growing interest in replacing fuel taxation with a RUC scheme, also known in the USA as mileage-based user fees.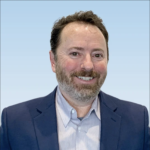 "For drivers, this is a different approach," said Bryer. "The traditional federal fuel tax that you pay at the pump hasn't been increased since 1994, seriously impacting spending power to maintain our roads and bridges.
"With the advent of electric and hybrid vehicles, some drivers are no longer paying their fair share. With a user fee, you pay only for the miles you drive.
"A RUC programme also provides for payment flexibility – you can select your preferred payment option."
As senior director of RUC development, Bryer has been tasked with developing growth strategies and identifying projects and programmes in the RUC industry and similar account-based business lines with both new and existing clients.
Prior to joining WSP, Bryer served as executive vice president of RUC with a national fleet tracking technology firm.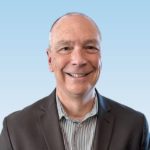 As director of RUC operations, Baxter will be responsible for project execution, technology solutions and overseeing operational support.
Prior to joining WSP, Baxter was senior director of programmes and operations serving roles on the leadership team at the same national fleet tracking technology firm as Bryer.
WSP advances policy, planning and implementation of RUC applications across the USA through its RUC business and has led a number of RUC pilots in the country, starting with projects funded by the Federal Congestion Pricing Pilot Program in 1994.
You can learn more about the key trends and challenges affecting senior decision-makers who have responsibility for tolling, intelligent transportation systems and road usage charging in America at the second annual Road User Charging Conference USA in Miami, Florida on 26-27 April 2023. Click here for more information.