This free webinar, held Wednesday 8 July 2020, saw Rachid Bouasria and Richard Gunner of London-based start-up eBiketricity explain how the company's innovative Cycle Station docking facility for e-bikes can help towns and cities improve their carbon footprint and promote active travel by increasing the number of e-bike charge points in urban areas.
By watching this webinar you will learn:
What Cycle Station is and how it works
How it alleviates range anxiety concerns associated with current e-bike battery technology
What the benefits of Cycle Station are to employers, local councils, planning and health authorities
Meet the speakers:
Rachid Bouasria, owner, eBiketricity
Rachid is the driving force behind eBiketricity. With a background in finance, engineering and manufacturing, Rachid is keen to share the company's innovative technology to improve mobility for all. His mantra is: a healthy and active lifestyle for all + cleaner and greener environment + opportunity and job creation.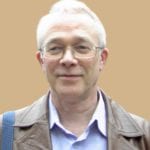 Richard Gunner, electronics engineer, eBiketricity
Richard has an honours degree in electrical and electronic engineering from Imperial College London, followed by 10 years designing secure communications equipment for General Electric Company, a major UK-based industrial conglomerate involved in consumer and defence electronics, communications, and engineering. Richard then spent 10 years at Lucas developing real-time embedded control systems for the automotive market, and now runs a company designing electronic equipment and solving technical problems.
Meet the host: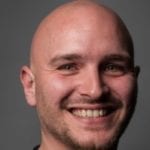 John Thornton, editor, CiTTi
John joined Akabo Media in August 2019 and has worked in B2B publishing for seven years, editing engineering technology titles serving the automotive, marine and sports and entertainment venue sectors. Currently editor of City Transport & Transport Innovation and Robotics & Innovation magazines, John co-ordinates the day-the-day operations of both titles, using independent editorial content as a platform to bring buyers and sellers together via print and online. In addition to the magazines, John also serves as a chair for the annual Road User Charging Conference in Brussels and can be found sniffing out breaking news stories throughout the halls of Akabo Media's industry-leading exhibitions.