Missed our latest webinar? Don't worry, CiTTi magazine has got you covered. A full recording and presentation slides are now available on-demand!
This free webinar, held Thursday 9 July 2020, saw Andrew Turner, head of development for home and e-fulfilment at Wincanton, explain how the logistics industry can successfully adapt to the rise of e-commerce and the changing demands of consumer behaviour in the hustle and bustle of urban landscapes.
By watching this webinar you will learn:
How collaboration can help reduce the impact of logistics in cities
How consolidation can bring real benefits
How retailers and carriers are developing local solutions to successfully manage inventory and delivery processes
Meet the speaker: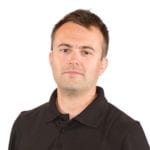 Andrew Turner, head of development, home and e-fulfilment, Wincanton
Andrew joined Wincanton as head of development, home and e-fulfilment in January 2020. He was formally head of new business development with Yodel, one of the UK's leading independent parcel and home delivery businesses. Before joining Yodel in 2018, Andrew worked for XPO Logistics in senior commercial and new business roles, leading multiple new business wins in the retail sector and e-commerce service lines. Prior to this, Andrew was employed in operations for DHL Supply Chain, Tesco and Exxonmobil. He has worked in transport, logistics and supply chain since 2002.
Meet the host: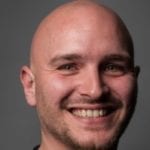 John Thornton, editor, CiTTi
John joined Akabo Media in August 2019 and has worked in B2B publishing for seven years, editing engineering technology titles serving the automotive, marine and sports and entertainment venue sectors. Currently editor of City Transport & Transport Innovation and Robotics & Innovation magazines, John co-ordinates the day-the-day operations of both titles, using independent editorial content as a platform to bring buyers and sellers together via print and online. In addition to the magazines, John also serves as a chair for the annual Road User Charging Conference in Brussels and can be found sniffing out breaking news stories throughout the halls of Akabo Media's industry-leading exhibitions.