The future of urban mobility lies in greener, safer and more affordable modes of transportation and infrastructure. Companies and governments are pooling resources in technologies that improve sustainable mobility and the day-to-day commute of urban dwellers. But, as John Thornton asks, what is set to change and improve in 2023 on the road to a sustainable future of urban mobility?
Bernard Magee, managing director, E-Mobility, Siemens UK & Ireland
Workplace electric vehicle (EV) charging will experience a significant uplift in 2023. After more than 18 months of enforced homeworking for many people, businesses have been encouraging staff back to the office, at least for part of the week, and with many more expected to return throughout 2023. Limited access to charging infrastructure is particularly evident at places of work and rebalancing this shortage will be a priority for businesses.

We will also see a more diverse range of electric commercial vehicles such as heavy delivery trucks, refuse vehicles and vans on streets to meet urban transportation needs, helping to reduce pollution and meeting city emissions targets.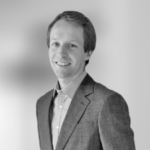 Rob Walker, Patent Attorney, Mewburn Ellis
A raft of safety innovations will continue to propel micromobility modes into the mainstream in 2023.
Implementation of airbags in locations beyond the inside of cars continues apace, with a recent prototype integrated-airbag helmet shown to reduce the risk of moderate head injury by 50%. Anti-lock brake systems for e-bikes, which can help avoid the cartoon-esque over-the-handlebars moments when a cyclist brakes too sharply, are another technology crossing over from the automotive world. Lastly, geofencing technology is already in place in some e-scooter trials to control maximum speeds and restrict parking in certain zones – this should be rolled out to transport solutions beyond micromobility in urban areas.
Cross-pollination between established automotive outfits and the micromobility sector is leading to innovation. Green shoots are appearing amongst the grey roads, and we'll all be safer for it in 2023.
Oscar Morgan, CEO, Bo
2023 could see shift in UK urban transport on the scale of the Ford Model-T. The e-scooter is the single most disruptive vehicle invention since the mass-produced automobile. They offer a low barrier to entry, cost per mile and complete immunity from traffic congestion. However, the UK to date has been undecided on the question of e-scooter legality, entirely by accident – an ancient British law that puts all 'powered vehicles' under the same umbrella.

Hopefully, 2023 is the year when this changes. It is difficult to claim a levelling-up agenda, while simultaneously failing to legalise the most cost-effective vehicle yet devised. And with the rising cost of living, increasing levels of traffic congestion and clean air zones arriving in several UK cities, 2023 will hopefully see more people turn to e-scooters as a means to get around.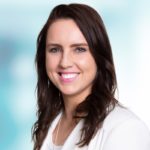 Anna Allwright, Strategy Specialist, Cubic Transportation Systems
As part of the mobility on demand (MOD) and Mobility-as-a-Service (MaaS) evolutions, we're beginning to see more cities transitioning to Software-as-a-Service (SaaS) models. SaaS is transforming the s
peed of innovation and reducing the cost of technology in mobility management applications. Modernisation efforts will transform the way users interact with transit systems around the world in 2023.
For example, developments in multimodal transport will enable consumers to receive personalised recommendations with digital tools and data, making journey planning easy and rewarding. Consumers will use apps to plan travel, pay for all services at once, receive tickets and get real-time travel information as they progress through their journey.
What's more, more public transportation providers will take a page from retailers and offer loyalty programmes to build ongoing ridership. Using rider data such as demographics, location information and interests, these organisations will deliver targeted campaigns and consumers win with great incentives and deals, while providers drive revenues and reduce costs.
Adopting cutting-edge MaaS and MoD services will encourage individuals to take public transit as it will be seen as an inexpensive, convenient option, therefore reducing road congestion.
Patrick Doherty, Head of Emerging Verticals – Europe, Elavon
In 2023 mobility hubs will evolve, offering safe and accessible spaces where public, shared and connected modes of transport are available for the benefit of all. These hubs will encourage the use of shared transport such as bikes and e-scooters, as well as demand response bus services. They will improve the overall flow of traffic through towns and cities, while reclaiming space from cars at a time of rising fuel prices. A mobility hub will often have several different transport options near each other, allowing users to switch between travel modes with ease.

These hubs will evolve in line with increasing use of connected devices, allowing users to track traffic volumes and plan their jour

neys with increasing efficiency. They also don't want to carry cash, be in a queue or have their journey interrupted by buying tickets. Operators who prioritise electronic payments will gain access to valuable insight about the way people travel, such as scheduling and capacity planning or to help direct users toward the best, safest journey.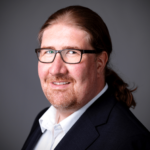 Markus Borck, Chief Engineer, Innolith
There is a cruel irony in the electric vehicle (EV) market today. The very thing that is meant to make EVs a critical part of our future has been a key reason why adoption has not happened sooner – the battery. This is set to change in 2023.
Until now, battery technology has been limited by cost, slow charging times and the range challenge that comes from operating at low and high temperatures. And from a sustainability perspective, one of the most damaging challenges the EV market is facing is the idea that the production of EVs is more harmful to the environment than the running of internal combustion engine (ICE) vehicles.
However, advances in lithium-ion battery technology have resulted in the use of a fully recyclable electrolyte, reducing the use of lithium, nickel and cobalt by 20% per kWh while allowing sulphur dioxide – the waste from mining and other polluters – to be reused in battery production.
Better yet, enhanced environmental credentials have not come at a cost of battery performance. A higher energy density, safer non-flammable electrolyte, producing 40% less heat in the thermal runaway, and all-weather battery-cell technology means the lithium-ion battery cell of 2023 has the performance credentials to drive mass EV adoption.
Jeremy Hammond, Co-CEO, HyperTunnel
2023 will see the acceleration of infrastructure moving underground, transforming urban mobility.

The world's population is growing, and nowhere more so than in cities. Indeed, the global urban population is expected to more than double by 2050, highlighting a critical need for more transportation solutions for people, vehicles, water and sewage. As cities expand, and their existing spaces and networks are placed under unprecedented levels of pressure, it's clear that more infrastructure must go underground.

Thus, a new approach to tunnelling – one complemented by the expert application of proven technologies from other industries, such as digital twins, robotics, 3D printing and digital underground surveying, supported by AI and VR – will build tunnels faster, with less risk, and in a more economical and environmentally friendly way, just at the time cities need it most.

Tunnelling is about to have its heyday, and 2023 will be a pivotal year in the underground makeup of our world's cities.
This article was first published in the February 2023 issue of CiTTi Magazine. Read the original article.