Electric vehicle (EV) charging network Osprey Charging has been selected by UK leasing company Motability Operations, which also delivers the Motability Scheme to more than 690,000 disabled people, as its first chargepoint operator (CPO) partner.
The collaboration will enable Motability Scheme EV drivers to find a location on Osprey's rapid charging network, charge, and pay through the Motability Go Charge app before reviewing the location for accessibility.
Both organisations want to use the app for insight into how disabled drivers, their families and their carers can access Osprey's charging network and review them against accessibility criteria.
Osprey was one of the first CPOs to build accessibly-designed public charging hubs, and to subscribe to independent, public EV charging endorsement body ChargeSafe, as well as support the BSI PAS1899 standards for accessible charging, and commit to network audits and targets based on these.
Ian Johnston, CEO of Osprey Charging, said: "This is something close to Osprey's heart, so we're delighted to be the first CPO partner of Motability Operations.
"We look forward to seeing the feedback from drivers, which will help us continue to set the bar for inclusivity and user-friendly charging for all."
According to Osprey, the reviews of accessibility at locations provided by Motability Scheme customers through the app will not only help other drivers, but also help further improve Osprey's charging infrastructure and develop a network that is easy to use and accessible to all.
Jonathan Jenkins, head of innovation at Motability Operations, which has also been shortlisted within the transport accessibility category at CiTTi Awards 2023, added: "The accessibility of chargepoints remains one of the biggest barriers to EV adoption for customers on the Motability Scheme.
"Working with forward-thinking companies such as Osprey, we hope to be able to smooth the transition to EVs for all drivers."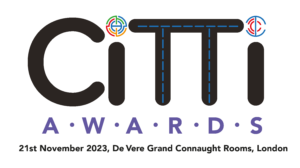 Innovations and achievements in transport accessibility and EV charging will be highlighted and celebrated at the second annual CiTTi Awards on 21 November 2023 at the De Vere Grand Connaught Rooms in London. Visit www.cittiawards.co.uk to learn more about this unmissable event for the UK's transportation sector – and to book your table today!