British engineering firm Penso has delivered its first Blue Ocean Home Delivery Pods into service, with launch customer Asda taking an initial order for 25 units.
Manufactured from a blend of carbon fibre and recycled plastic, the triple-compartment ultra-lightweight pods can transport approximately the same weight of goods in two journeys that a conventional vehicle carries in three.
According to Penso, this not only reduces road miles, fuel costs and cuts CO2 and NOx emissions, but also increases the number of completed drops per load.
The vehicle comprises a triple compartment temperature-controlled pod for grocery home deliveries, offering the ability to carry 140 totes versus the industry standard of 110 to 120. It can be tailored for a combination of ambient, chilled and frozen foods, as well as deliveries of parcels, white goods and furniture.
The new Asda fleet has been supplied on a 3.5-tonne medium wheelbase, front-wheel-drive, Mercedes-Benz Sprinter chassis. This model boosts payload capacity by 47% to 1,250kg versus an average of 850kg for a traditional 3.5-tonner in this sector.
Combined third-party track testing at Millbrook Proving Ground and real-world testing in a customer fleet over a mix of inner-city and suburban routes, with the refrigeration unit running, returned a 34.05mpg fuel economy, based upon a weighted average – versus 24mpg achieved by the existing customer vehicle.
The pods have initially been deployed in areas where drivers face increased mileage to reach customers in remote areas, such as parts of the east coast of England.
Simon Gregg, Asda's vice president of online grocery home shopping, said: "I'm really excited to launch this fleet of innovative and sustainable grocery home shopping vans, which will make a real difference to cutting our carbon footprint.
"As a business, we are constantly looking at ways we can reduce our carbon emissions, not just because we know that sustainability is important to our customers and colleagues, but because all of us have a responsibility, and it's just the right thing to do, making improvements wherever we can."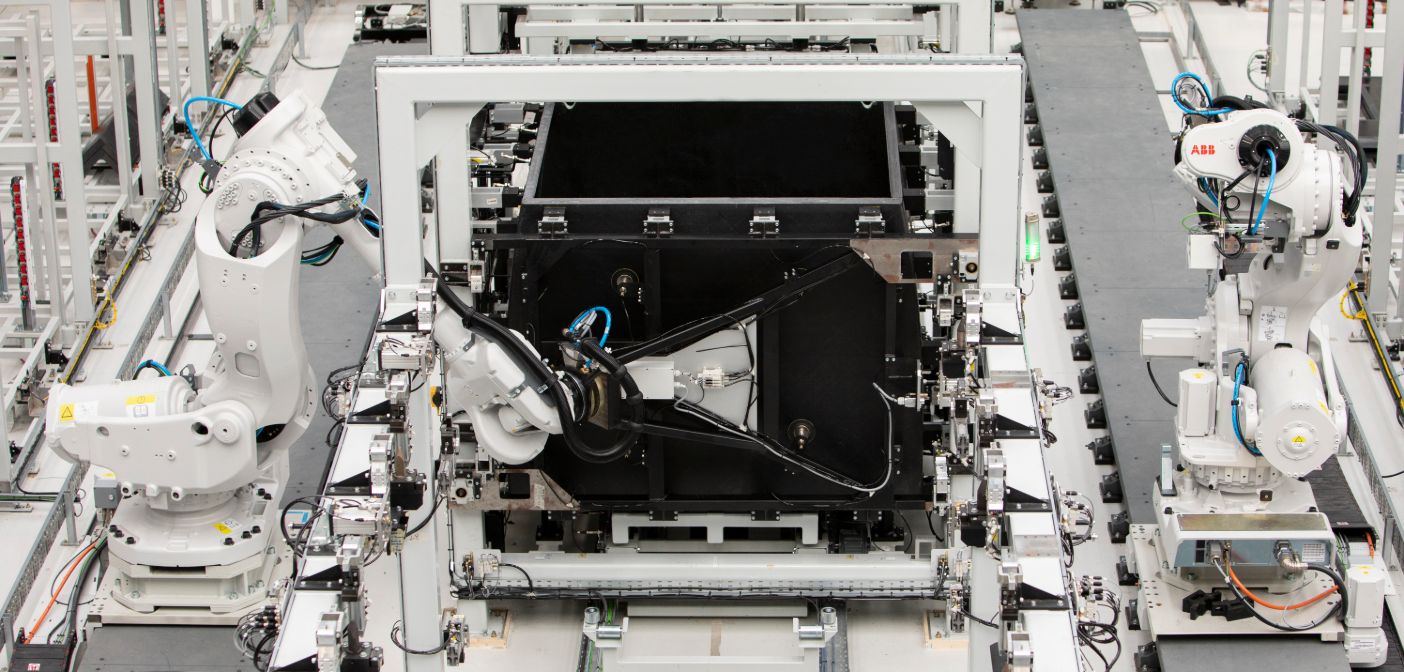 Penso's composite sandwich panel technology, which features 5,000 recycled plastic bottles in the structural core of every pod, has resulted in a near-400kg increase in payload capacity. Each closed cell foam sandwich panel is then wrapped with carbon fibre to prevent long-term water ingress.
The company has invested £16.3m in producing its range of Blue Ocean Home Delivery Pods, which are being manufactured on a brand-new automated robot assembly line at its Coventry headquarters. Able to produce a finished pod every 42 minutes, the site is designed to build up to 10,000 dry freight and temperature controlled pods each year, with production to ramp up steadily over the next five years.
The pods, which come with a 10-year structural warranty, can be engineered to fit other diesel, electric or hybrid chassis.
Investment in the project has been split equally between Penso and UK government matched-funding via the Advanced Propulsion Centre and Innovate UK.