Parcel delivery company DPD has officially opened a new £40m eco-regional centre in Bromley-By-Bow, which is reportedly capable of delivering up to 80,000 parcels to London each day. 
The new eco-sortation and distribution facility will be completely diesel-free. Inside, a 430-metre long conveyor system will automatically sort all intra-London parcels for next-day delivery on-site, instead of them being transported to the Midlands and back for sorting, as per the current system.    
The site has been fitted with solar panels on the parking canopy to help charge the 500 electric delivery vans and a 40,000 litre HVO tank to enable the fleet of LGVs and 7.5T trucks to fill-up with renewable biofuel.   
Solar panels will also be installed on the main roof in early 2024, which could reportedly generate up to one million kWhs per annum to help power the entire building. 
READ MORE: DPD to deploy last-mile delivery robots in 10 UK towns and cities
Mark Harper, transport secretary,  said: "I was delighted to attend the opening of DPD's new London hub, which will speed up delivery times, create new jobs and support an important industry that contributes billions to our economy." 
Docklands will also see DPD achieve its pledge to deliver to 30 of the largest towns and cities in the UK with zero and low-emission final mile delivery vehicles. 
Elaine Kerr, CEO of DPD UK, commented: "This investment represents another huge step towards our net zero goals and, I believe, demonstrates the new gold standard for a green parcel delivery operation in London, or any city.
"We opened the UK's first all-electric parcel delivery depot in Westminster almost exactly five years ago. Now Docklands demonstrates what is possible, on a much bigger scale.
"We are constantly looking for new and smarter solutions, as we demonstrated earlier this year with the roll-out of autonomous robot deliveries, and we will continue investing in green innovation to accelerate our decarbonisation pathway."  
The new facility, which is the size of 8.5 football pitches, is expected to create 650 new jobs when fully operational early in the new year and will mean that DPD's delivery service within London's north and south circular area will be all-electric.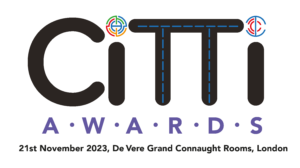 Innovations and achievements in EV transport solutions will be celebrated at the second annual CiTTi Awards on 21 November 2023 at the De Vere Grand Connaught Rooms in London. Visit www.cittiawards.co.uk to learn more about this unmissable event for the UK's transportation sector – and to book your table today!