Electric vehicle (EV) manufacturer Candela has introduced the newest model in its pro series, the P-12 electric hydrofoil ferry, in Sweden.
Traditionally, electrifying waterways has been challenging due to limitations of regular vessel technology. Conventional fast boats also consume large amounts of energy, which can restrict their range due to battery constraints. 
Priced commercially at €1.7m (£1.49m), Candela estimates that the speed of its vessel will drive down operational costs by at least 50% compared to diesel vessels – comparative to the efficiency of a hybrid electric bus.
The three carbon wings beneath the hull will reduce overall energy consumption by a 80% compared to conventional fast vessels, the company has said.
Reportedly able to accelerate at a speed of 16 knots, and reach a top speed of 30 knots within 16 seconds, with a maximum range of 50 nautical miles, Candela has said the P-12 is the fastest EV passenger hydrofoil on the market. 
Candela estimates that the 30-capacity shuttle variety of P-12 can complete the current 50-minute car journey between Stockholm and Tappström in just 25 minutes.
Once airborne, P-12's digital Flight Control System adjusts the foils' angles based on various sensors to enable a steady voyage and minimise the impact of sea-sickness on passengers.
The P-12 is also equipped with an extendable, automatic bow ramp that can adjust to different quay heights, ranging from 0.2 to two metres, allowing the P-12 to travel various global routes without needing dock modifications. 
Each stop along the P-12 route is designed to take less than two minutes.
READ MORE: Artemis Technologies unveils design for high-speed electric ferry
Gustav Hasselskog, CEO of Candela, said: "With P-12, we don't just offer a faster and more comfortable electric alternative to fossil fuel vessels. We offer operators to switch to sustainable vessels, while increasing profits. That's hugely important to drive the transition to fossil-fuel free oceans and lakes." 
After the demonstration of the pilot P-12 model, Candela's second vessel (still in production) has already been purchased by Swedish Transport Administration and is set to be in operation by 2024.  
What's more, the shuttle vessel will hold a passenger capacity of 30 and will ferry citizens between the island suburb of Ekerö and the city centre.
Due to its minimal wake production, the P-12 has secured a speed exemption from the city.
Candela thinks that the P-12 could signify a significant shift in transportation trends, especially in cities like Stockholm, where water traffic has declined due to faster and cheaper terrestrial options. 
READ MORE: Majority of drivers would use public transport more often if it was better, survey reveals
On this issue, Hasselskog added: "Today, in many cities, roads are congested while the waterways – mankind's oldest infrastructure – is unused for fast commuting. The P-12 offers a path to use these waterways as green highways, offering fast intra city connections."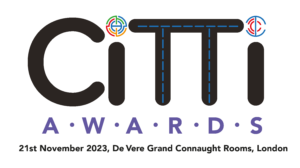 Innovations and achievements in EV transport solutions will be celebrated at the second annual CiTTi Awards on 21 November 2023 at the De Vere Grand Connaught Rooms in London. Visit www.cittiawards.co.uk to learn more about this unmissable event for the UK's transportation sector – and to book your table today!