The first-ever Road User Charging Conference Asia Pacific will take place in Singapore this October, it has been announced.
Set to be held on 05-06 October 2023 at the Four Points by Sheraton Singapore, Riverview hotel, Road User Charging Conference Asia Pacific will highlight the latest tolling technologies, road-user charging projects and intelligent transport systems being implemented across the Asia-Pacific region.
This brand-new, dedicated event will bring together 200 leading public- and private-sector transportation professionals from organisations and businesses based in more than 40 countries across the region to share best practices, ideas, and information on how to better regulate traffic and generate revenues on highways and major arterial roads in and out of the region's most congested cities, including Bangkok, Kuala Lumpur, Sydney, Bengaluru, Chongqing, Tokyo, Jakarta and Seoul.
Road User Charging Conference Asia Pacific is the first and only event of its kind in the Asia-Pacific region and represents the latest iteration of the world-leading Road User Charging Conference series, which boasts established editions in Brussels, Belgium (the original Road User Charging Conference) and Miami, Florida (Road User Charging Conference USA).
READ MORE: Road User Charging Conference 2023 Review – 20th anniversary special!
John Thornton, editor of CiTTi Magazine and chairperson of the Road User Charging Conference series, said: "In the same year as the 20th Road User Charging Conference in Brussels and second annual Road User Charging Conference USA, I'm absolutely thrilled to announce the latest addition to our growing portfolio of Road User Charging Conferences.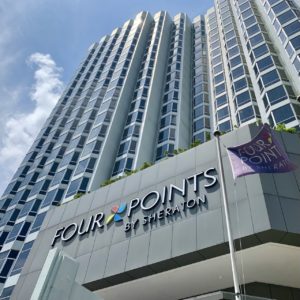 "What was, up until just a couple of years ago, still only one annual event serving the international tolling and RUC community, has quickly grown into three standalone, yet totally complimentary, conferences in disparate parts of the world – Europe, the USA and, now, the Asia Pacific – that allow us to deliver even more world-class content and business opportunities to those markets.
"And the reasons for bringing the conference to the Asia Pacific next are clear. With more than half of the world's population living in the region, the Asia Pacific constitutes a diverse mix of fast emerging and developed economies that collectively account for a large, connected road network enabling the flow of people and goods.
"This presents a host of complex challenges and hugely exciting opportunities for senior decision-makers responsible for operating and maintaining roads and transportation infrastructure in that part of the world, which is exactly what Road User Charging Conference Asia Pacific will highlight across two information-packed days in Singapore this October."
Indeed, a bespoke agenda tailored specifically to countries within the Asia-Pacific region will provide insight into a variety of road charging models, including time- and distance-based charging, congestion charging, emission-based charging and all-electronic tolling.
FREE: Subscribe to the monthly Road User Charging Conference Newsletter!
The programme will also tackle a variety of crucial topics and issues that form different parts of the ever-evolving conversation around tolling and road-user charging, such as financing and procurement, enforcement and compliance, payment systems and options, rate setting policies and practices, interoperability, communication and PR, legislation and policy, data and privacy, equity, sustainability and decarbonisation. View the preliminary agenda here.
Attendees to this unmissable upcoming industry event will include Asia-Pacific toll road operators, toll service providers, toll chargers, system integrators, automotive manufacturers and suppliers, local councils, transportation and highways authorities, state and national government officials, mobile telecom operators, telematics solution providers, independent consultancies, device and equipment suppliers, technology companies and mobility service providers.
To learn more about Road User Charging Conference Asia Pacific 2023 – including information about the preliminary agenda as well as speaking and partnership opportunities – please visit www.roaduserchargingconferenceasiapacific.com