Urban air mobility company Volocopter has partnered with NEOM, the smart and sustainable regional development in northwest Saudi Arabia, to design, implement, and operate the world's first bespoke public vertical mobility system in NEOM.
According to the collaboration, air taxi and vertical logistics services will be fully integrated with the overall multi-modal and zero-emission public transit system in NEOM. The joint venture company created by the partnership will be the sole operator of initial public transit routes across NEOM, while enabling an open electric Vertical Take-Off and Landing (eVTOL) ecosystem for vertical mobility services including logistics, emergency response, and tourism.
NEOM has placed a confirmed order of 15 Volocopter aircraft to commence initial flight operations within the next two to three years.
Nadhmi Al-Nasr, chief executive officer at NEOM, said: "In designing cities and urban infrastructure for the 21st century, mobility is at the centre of the equation.
"Through this joint venture with Volocopter, we are demonstrating to the world that NEOM is the ideal region to implement urban air mobility rapidly and create a fully integrated vertical mobility ecosystem. NEOM is on a mission to become a global living lab for future mobility, and we are very excited to see what the future holds as we grow."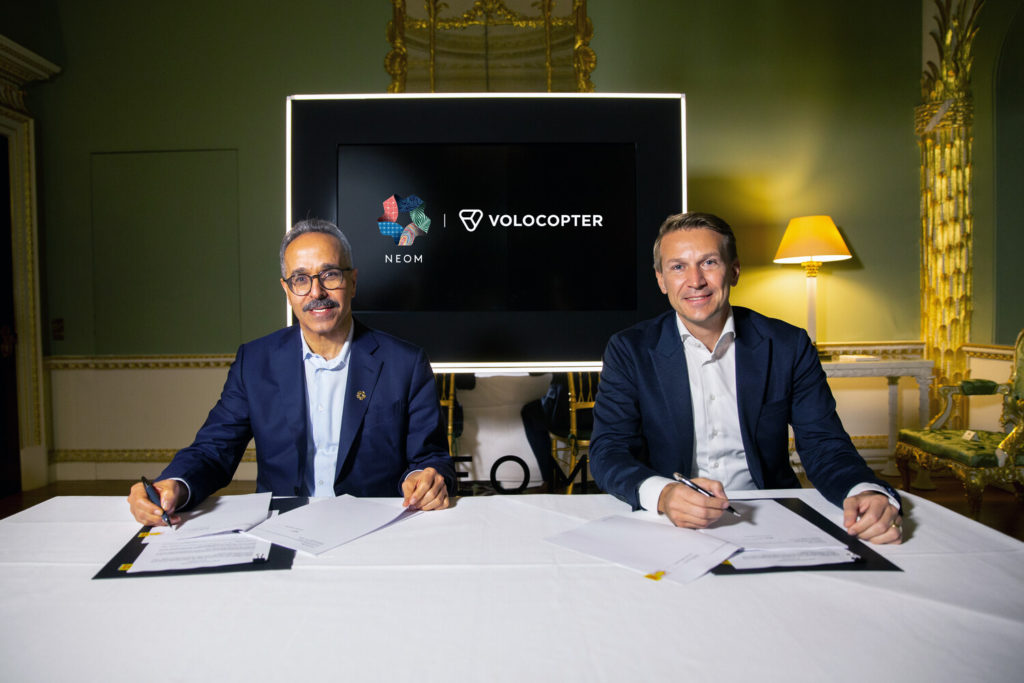 The partnership added its venture will lead the design and development of a truly three-dimensional public transportation system, advancing the technical, regulatory, and infrastructure solutions for eVTOL operations across NEOM. It aims to offer vertical mobility services as an integral part of NEOM's multi-modal and zero-emissions public mobility system, providing seamless connectivity for passengers and goods.
Florian Lennert, head of mobility at NEOM, said: "We are incredibly excited and proud to partner with Volocopter to make vertical mobility a reality here at NEOM. Volocopter is internationally recognised for leading innovation in the eVTOL industry and is a perfect match for our ambitious goals to create the first truly sustainable, shared, and seamlessly integrated mobility system in the world.
"Volocopter's expertise, experience, and vision will allow us to lead the design and implementation of eVTOL operations regionally and globally. I am truly looking forward to jointly revolutionising mobility."
Volocopter and NEOM have agreed an initial order of 10 VoloCity passenger and five VoloDrone logistics aircraft to support early activation of flight operations. The joint venture plan to scale-up its activities from the beginning of 2022 to incubate urban air mobility in the region and seed a vertical mobility ecosystem. The partnership also will work to deliver on NEOM's mission to be a global living lab for future mobility and a centre of excellence for eVTOL innovation and industry.