Society is on the verge of a global social and economic change with the mass introduction of commercially viable connected and autonomous vehicles (CAVs) and the continued expansion of the shared economy into urban transport.
These trends are expected to drive profound changes to public and private transport in cities. They will also influence many other parts of the economy, including civic infrastructure, logistics, service delivery, legislation and real estate development.
While it is uncertain when CAVs will be commercially available on public roads, they are most certainly coming — and when they do, there will be significant implications for a wide range of issues, including traffic congestion.
According to the World Bank, traffic congestion can cost developed economies 0.5-3% of their annual GDP, and developing economies up to 5%. Traffic jams don't just slow down drivers from reaching their destination, they also slow down the global economy by as much as £1.1tn annually.
It's clear that something needs to change. But are CAVs the solution to reducing road congestion in increasingly congested cities, one part of a wider solution, or could they even contribute to the problem?
CiTTi magazine's free-to-attend webinar saw Matthew Clifton, Smart Leicester programme manager at Leicester City Council, attempt to answer these questions and explain why CAVs have captured the imagination of local and national governments.
By attending this webinar you will learn:
Whether CAVs can alleviate traffic congestion in urban areas
How CAVs can address a range of other transport, societal and environmental problems
Why cities have an important role and responsibility in the development of autonomous travel
Meet the speaker: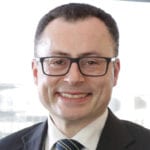 Matthew Clifton, Smart Leicester programme manager at Leicester City Council
Prior to joining Leicester City Council, Matthew previously worked with the Greater London Authority, Milton Keynes Council, South East Midlands LEP, Department for Communities and Local Government, New Local Government Network and the European Parliament. Matthew's experience, knowledge and skills include smart city programme and policy development, as well as project management and delivery. He has built and developed cross-sector partnerships at local, regional, national and European levels.
Meet the host: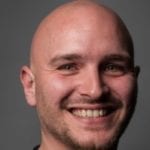 John Thornton, editor, CiTTi
John joined Akabo Media in August 2019 and has worked in B2B publishing since 2013, editing engineering technology titles serving the automotive, marine and sports and entertainment venue sectors. Currently editor of City Transport & Traffic Innovation and Robotics & Innovation magazines, John co-ordinates the day-the-day operations of both titles, using independent editorial content as a platform to bring buyers and sellers together via print and online. In addition to the magazines, John also serves as a chair for the annual Road User Charging Conference in Brussels and can be found sniffing out breaking news stories throughout the halls of Akabo Media's industry-leading exhibitions.