How prepared is the country to support a mass rollout of EVs ahead of the UK government's proposed 2035 ban on the sale of all new petrol, diesel, and hybrid vehicles?
In this free-to-view webinar –  which was hosted by CiTTi magazine on Thursday 15 October at 10.30am – an expert panel of EV charging solution providers tasked with supplying the technology (Charles Endirect and Gilbarco Veeder-Root) and local authorities at the forefront of the transition (Kent County Council, Coventry City Council and the Greater London Authority's Sharing Cities project) came together to debate the current and future state of EV charging infrastructure in the UK.
By viewing this webinar you will learn:
How the issue differs city to city, region to region
What needs to be done at borough, town and parish council levels to help those areas that require more provision
What's needed to support manufacturing of EVs and further unlock infrastructure investment
Meet the speakers: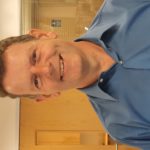 Alan Read, national sales manager, Charles Endirect
Alan started his electrical career as an electrician in the British Army, serving for 22 years all over world including Germany, Bosnia, Kosovo and Iraq. Since then he has lived and worked for 10 years in Germany, before returning to live and work in England. He has now been working as national sales manager for Charles Endirect for three years, and has become heavily involved with the feeder pillars that are normally manufactured for the street lighting industry, making them suitable for use for EV feeder pillars.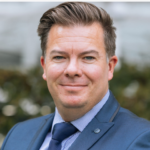 Graham Tunks, European business development manager, Gilbarco Veeder-Root
With almost five years of experience in the EV charging industry, Graham specialises in the development of the infrastructures for multiple countries. This includes overseeing major projects such as signing the largest privately funded rapid charger programme in the UK in 2017, selling 50 charge points to Ford Motor Company's largest R&D site and being responsible for London's first EV charging hub at Stratford International Station.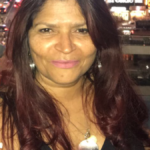 Shamala Evans, senior programme/project manager, transportation and innovation, Coventry City Council
Shamala Evans is an experienced senior civil engineer and project manager, possessing a breadth and depth of technical knowledge underpinned by strong academic learning and a demonstrable track record of success in the design and implementation of challenging, complex and wide-ranging infrastructure projects. Her experience includes innovation projects in zero-emission, electrification, battery storage and management.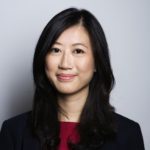 Sandy Tung, programme manager for Sharing Cities, Greater London Authority
Sandy Tung is based at the Greater London Authority and is the programme manager for Sharing Cities, a pan-European programme that tests out innovative smart city solutions across major European cities, replicating and scaling what works through new business and investment models. Sandy brings 10 years' experience from the private, public, and non-profit sectors, working with cities across Asia-Pacific, Europe, and North America to become more sustainable, resilient, and inclusive. Sandy has previously worked on programmes including 100 Resilient Cities, Infrastructure and Cities for Economic Development (ICED) and holds a Masters degree on Sustainable Energy Futures from Imperial College London.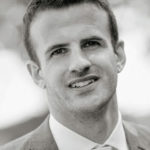 Tim Middleton, transport innovations programme manager, Kent County Council
Tim and his team are leading Kent County Council's roll out of electric vehicle charging infrastructure in Kent. Kent County Council is working on a number of projects across Kent to provide a coherent charging network at all levels and ensuring even those without off-street parking will have access to chargers when needed. Tim will be able to provide detail on some of the current projects being delivered and outline future plans for Kent County Council.
Meet the host: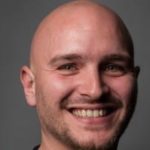 John Thornton, editor, CiTTi
John joined Akabo Media in August 2019 and has worked in B2B publishing for seven years, editing engineering technology titles serving the automotive, marine and sports and entertainment venue sectors. Currently editor of City Transport & Traffic Innovation and Robotics & Innovation magazines, John co-ordinates the day-the-day operations of both titles, using independent editorial content as a platform to bring buyers and sellers together via print and online. In addition to the magazines, John also serves as a chair for the annual Road User Charging Conference in Brussels and can be found sniffing out breaking news stories throughout the halls of Akabo Media's industry-leading exhibitions.