Having lagged behind many parts of the world for years, the UK is now embracing e-scooter technology as a potential urban mobility solution via 12-month rental trial schemes taking place in major towns and cities across the country.
Fast-tracked by the Department for Transport to support a green restart of local transport and help mitigate reduced public transport capacity, e-scooters offer the potential for convenient, clean and affordable travel that not only enables social distancing, but also helps to reduce journeys made by car to ease congestion and lower emissions.
Nottingham City Council is one of a number of local authorities to have recently announced an e-scooter trial, working with micromobility operator Wind Mobility to offer a new alternative choice for green travel in the East Midlands city. With more than 200 e-scooters currently available to hire, Wind and Nottingham will play major roles in helping policy makers decide the long-term fate of the technology.
In this free-to-attend webinar –  which was hosted by CiTTi Magazine on Tuesday 08 December 2020 – Wind Mobility and Nottingham City Council discussed their UK trial scheme experience so far. The session examined the challenges and opportunities of this new mobility mode, and considered the potential long-term impact of e-scooter legalisation on urban transport both locally and nationally.
By viewing this webinar you will learn:
How modern technology can mitigate risks and increase safety

Key learnings from the Nottingham trial so far

Whether e-scooters will become

a permanent implementation
Meet the speakers:
Eric Wang, co-founder and CEO, Wind Mobility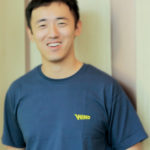 A seasoned entrepreneur, Eric has experience in the creation and management of startups on the international scene. Previously, he was a senior executive at Zenjoy, a leading internet gaming company. He began his career in Mergers & Acquisitions at Merrill Lynch in New York after obtaining his Bachelor at Columbia University. He wrote his master thesis on the potential of vehicle sharing in promoting sustainable local transportation development and then co-founded one of the first carpooling startups in Asia in 2011. In 2017, he co-founded Byke, the first dockless bike-sharing start-up in Europe that later became Wind Mobility.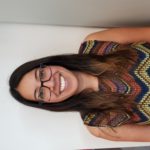 Rasita Chudasama, principal transport planner, Nottingham City Council
Rasita has worked in transport strategy for many years, helping to develop Nottingham's local transport plan and delivering sustainable transport improvements. Currently the lead for Nottingham's e-scooter trials, Rasita heads-up the city's ambitious £16.7m Future Transport Zone programme, delivering a number of projects designed to make Nottingham a leading electric vehicle city. These include installing rapid chargers, converting the council's vehicle fleet, supporting businesses to reduce their emissions, and encouraging clean taxis.
Meet the host: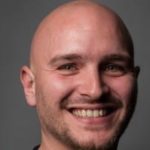 John Thornton, editor, CiTTi
John joined Akabo Media in August 2019 and has worked in B2B publishing for seven years, editing engineering technology titles serving the automotive, marine and sports and entertainment venue sectors. Currently editor of City Transport & Traffic Innovation and Robotics & Innovation magazines, John co-ordinates the day-the-day operations of both titles, using independent editorial content as a platform to bring buyers and sellers together via print and online. In addition to the magazines, John also serves as a chair for the annual Road User Charging Conference in Brussels and can be found sniffing out breaking news stories throughout the halls of Akabo Media's industry-leading exhibitions.