Missed our latest webinar? Don't worry, CiTTi has got you covered. A full recording and presentation slides are now available on-demand!
This free webinar, held 18 June 2020, saw Nicola Small, senior rail programme manager, Coventry City Council, discuss how the pandemic is affecting the research and development of Coventry's urban Very Light Rail project and the council's aspiration to have its first route in operation in 2025.
By watching this webinar you will learn:
What urban VLR is
How its R&D has been impacted by Covid-19
How Coventry plans to ensure urban VLR is suitable for a post-pandemic world
Meet the speakers: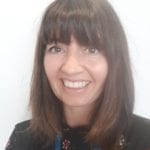 Nicola Small, senior rail programme manager, Coventry City Council
Nicola has been working in the transport sector for 17 years, starting out in the field of sustainable transport and moving to infrastructure delivery in later years. Nicola worked for Warwickshire County Council for 15 years and has a track record of delivering soft measures as well as infrastructure schemes for the county. In October 2017, Nicola moved to Coventry City Council to focus her attention on the rail sector, where she is now a senior rail programme manager. Nicola has been heavily involved in the development of Coventry Station Masterplan but now concentrates on working with partners to develop a Very Light Rail (VLR) integrated system and a first rapid transit VLR route for Coventry.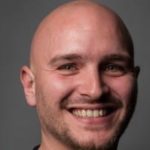 John Thornton, editor, CiTTi
John joined Akabo Media in August 2019 and has worked in B2B publishing since 2013, editing engineering technology titles serving the automotive, marine and sports and entertainment venue sectors. Currently editor of City Transport & Traffic Innovation and Robotics & Innovation magazines, John co-ordinates the day-the-day operations of both titles, using independent editorial content as a platform to bring buyers and sellers together via print and online. In addition to the magazines, John also serves as a chair for the annual Road User Charging Conference in Brussels and can be found sniffing out breaking news stories throughout the halls of Akabo Media's industry-leading exhibitions.