Electric vehicle (EV) payment specialist Paythru has launched Paythru Contactless ahead of the forthcoming 2023 Public Charge Point mandate.
The mandate will enforce all public chargepoints in the UK above 8kW to allow for contactless payments. This will require old chargepoints to be retrofitted within a year of the legislation coming into effect.  
Paythru's new terminals operate similarly to existing ones; customers can park their car, walk to the kiosk, select their charger and start the charge. This supports older chargepoints without contactless readers, which includes 59% of rapid chargers.
Instead of expensive electrical retrofitting of contactless readers, existing EV chargepoints can connect to the Paythru cloud using standard EV charging communication protocols (OCPP, OCPI), and offer contactless payments at the kiosk. 
As well as contactless, the terminals support RFID tokens, such as those used by fleet charging schemes, and allow chip & PIN payments, which some contactless users are required to make from time to time. 
Sara Sloman, chief strategy officer at Paythru, said: "By providing multiple payment and user experience options we are ensuring charging is accessible to everyone". 
Paythru kiosk's can also be modified to meet the operator's needs, including offering payments for other services, parking only prices, as well as loyalty and reward schemes. Drivers can monitor their charging session and access their receipts on their phones by scanning a QR code on the kiosk desk. 
READ MORE: Redbridge partners with Uber to install nearly 200 fast EV chargers
A physical kiosk with a digital display also offers chargepoint operators revenue opportunities to generate revenue from advertising, provide local information or create surveys to gather feedback. 
The system has been designed to offer 'Incremental Authorisation', which secures funds throughout the charging session, rather than asking for pre-authorisation amounts upfront, which sometimes take days to be returned.
Sloman concludes: "The intricate and costly retrofitting of contactless card readers to every individual chargepoint is going to be really hard and expensive. But the new legalisation makes it clear that it has to happen. 
"We now have a far more elegant solution, made possible by our sophisticated payment technology and Bright.Green's deep experience in unattended retail.
"That will make things much easier and cost-effective for those who need to add contactless to their chargepoints and it will give all users the painless charging and payment experience that we deliver through all our work." 
Paythru will look to rollout the first of their new kiosks later this year.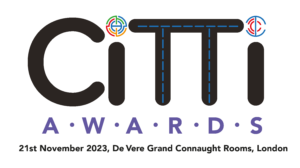 Innovations and achievements in EV transport solutions will be celebrated at the second annual CiTTi Awards on 21 November 2023 at the De Vere Grand Connaught Rooms in London. Visit www.cittiawards.co.uk to learn more about this unmissable event for the UK's transportation sector – and to book your table today!