New regulations will grant drivers of electric vehicles (EVs) to price comparison information, reliable chargepoint infrastructure and simplified payment methods, the UK government has announced.
Providers will be required to supply data regarding apps, mapping, chargepoint locations and in-vehicle software, following changes approved by MPs on October 24.
The increased transparency surrounding EVs aims to expedite UK drivers switching from petrol to electric powered vehicles.  
READ MORE: Location data to boost local EV chargepoint rollout, report states
According to the government, the changes are necessary to achieve its 2035 zero-emission goal, which requires 80% of all new cars and 70% of new vans sold in the UK to be zero emission by 2030. 
"These new regulations will improve EV charging for millions of drivers, helping them find the chargepoints they want, providing price transparency and updating payment methods," said UK technology and decarbonisation minister Jesse Norman.
The new regulations follow previous government announcements that aim to improve the installation of chargepoints through its Plan for Drivers initiative, which reviews grid connection installation processes and chargepoint school grants for schools.
Free 24/7 helplines regarding access to charging on public roads will also open once the new regulations come into effect.  
James Court, CEO of the Electric Vehicle Association of England, and a CiTTi Awards 2023 judge, said: "Better reliability, clearer pricing, easier payments, plus the potentially game-changing opportunities of open data are all a major step forward for EV drivers.
"These regulations will ensure quality and help put consumers' needs at the heart of this transition." 
As previously reported by CiTTi Magazine, the government's On-Street Residential ChargePoint Scheme is open to all UK local authorities alongside the £381m Local EV Infrastructure Fund, which aims to provide tens of thousands of new EV chargepoints.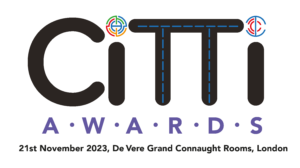 Innovations and achievements in electric vehicles and charging infrastructure will be highlighted and celebrated at the second annual CiTTi Awards on 21 November 2023 at the De Vere Grand Connaught Rooms in London. Visit www.cittiawards.co.uk to learn more about this unmissable event for the UK's transportation sector – and to book your table today!