As of today [31 July], an eight-week trial has been launched by Torbay Council to make one of its roads safer and easier for pedestrians to cross.
The new layout has been implemented on a trial basis until 24 September on Browns Bridge Road at the roundabout junction with Condor Drive (The Willows, Torquay).
The kerb line has been moved and made to stand out using red and white barriers, which have been placed further into the road to make pedestrians more visible to motorists.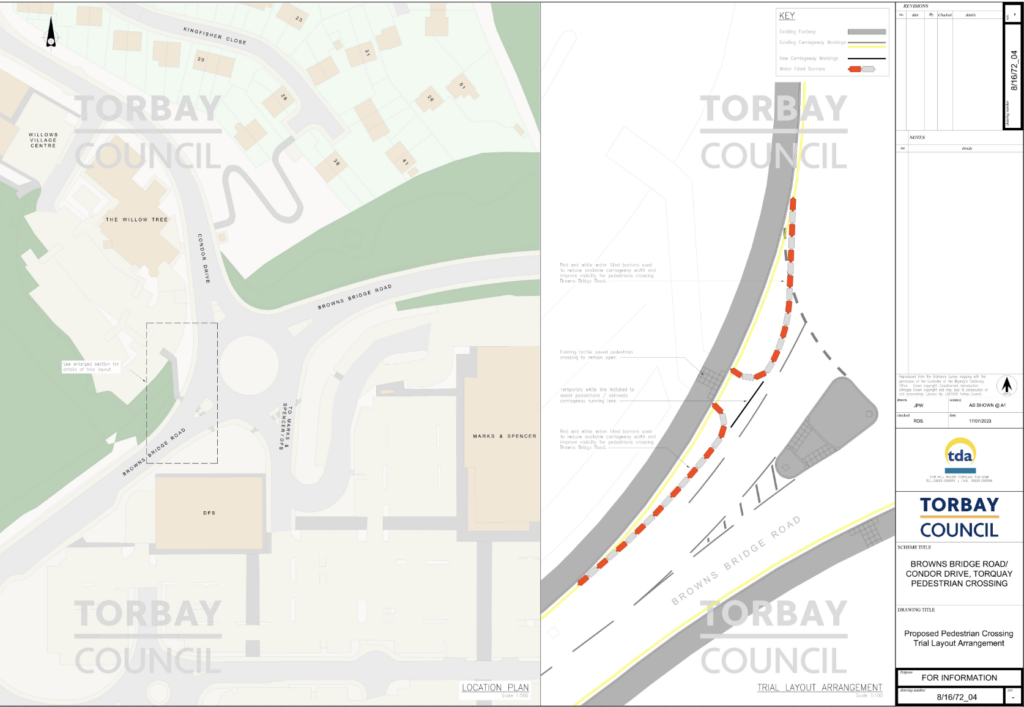 The council has invited locals to offer feedback during the pilot period to see if the measure makes a difference and to inform the development of future solutions that work for all road users.
Cllr Chris Lewis, cabinet member for place services and economic growth at Torbay Council, said; "Providing safe crossing points for pedestrians play a crucial role in promoting road safety, especially as it makes them more visible to drivers and therefore minimises the potential for collisions and injuries.
"Safe crossing points also serve as reminder to motorists to exercise caution and slow their speed – especially in built up areas and around schools."
The changes will be made permanent if the trial is deemed a success; if not, the local authority intends to explore other solutions.
Several other road safety measures are being rolled out across Torbay, such as introducing 20mph zones around local schools and outreach work to teach children about road safety.